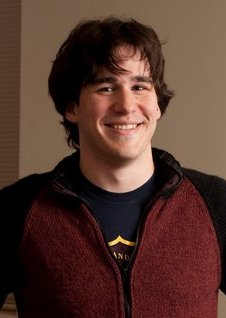 (Michael) Joe DeBlasio
PhD Student, Graduate Student Researcher
Department of Computer Science and Engineering
University of California, San Diego
Academic Interests
My research interests are widespread throughout systems and security. I'm focused now on exploring the ecosystem of cybercrime and user-centric security.
I'm also interested in internet-born threats (botnets, spam), the security that we take for granted (but perhaps shouldn't, like the security of public infrastructure), and the human elements that affect privacy/security.
Education
I am currently a PhD student working in the Systems and Networking and Cryptography and Security groups at UC San Diego, where my advisor is Alex Snoeren. I also work closely with Stefan Savage and Geoff Voelker.
I completed my MS in Computer Science at UCSD in July of 2013. I hold a BS with honors in Computer Science from the tiny, but amazing Harvey Mudd College. While there, I worked closely with Christopher Stone and Melissa O'Neill.
Personal Interests
I have a number of side projects working on making the internet safer and more private. When not on a computer, I take portrait and environmental photographs, go hiking, and in general enjoy the giant playground we all live in.
Recent or Interesting Research and Work